One in seven Long Island adults are illiterate. Research conducted by the National Institute for Literacy brought light to this hidden problem in our community. Let's spread literacy in the community, and bring our community together through reading. Books have the power to change lives - they inspires, they challenge, they teach.

Join us as we volunteer at a Free Community Book Fair for students who cannot afford traditional book fairs. Every student will be able to select two free books to take home. The goal is to start building home libraries, build bonding between parent and child through reading and overall increase literacy in the home.

We need YOU to make this happen. Twenty volunteers are needed from 12-2PM ​on Sunday, April 9th ​to support this community event.

**Please consider bringing books to donate. Books of any condition are accepted!**

This Unified Promise is in partnership with The Book Fairies. The Book Fairies is a 501(c)(3) not-for-profit organization that collects reading materials for people in need throughout metropolitan New York. The reading materials foster literacy and academic success, provide a respite from personal struggles, and nurture a love of reading across age groups.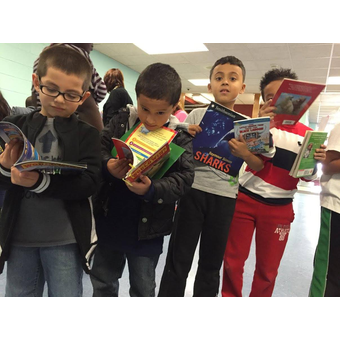 70 N Main St, Newport, NY 13416, USA