Join us as we support the St. Baldrick's Foundation, the largest private funder of childhood cancer during their head-shaving event. This event started as a friendly dare: would you shave your head and donate money to kids' cancer research? Because kids with cancer often lose their hair during treatment, "shavees" for the St. Baldrick's Foundation show their support by shaving their heads voluntarily, and inspiring friends and family to donate money to support childhood cancer research.

WHAT ARE WE DOING?: Our Team will be sponsoring a table at this fundraiser where attendees can create cards with caring messages for children and teens battling childhood cancers. These cards will be delivered that weekend to a local pediatric cancer hospital ward. We will also be working with event coordinators to man the registration tables, maintain the cleanliness of the head shaving areas and clean up the food/drink areas after attendees are finished. We need the commitment of 20 volunteers.

And remember... No head-shaving required to be part of this Unified Promise!

WHAT TIME?: Our shift is from 1- 5pm. You are also encouraged to march with us before the event, during the RVC St. Patrick's Day Parade in show of support for this important, life-changing work. The parade kicks off at Noon, and those interested in marching should meet in the parking lot of the Rockville Centre train station (corner of Sunrise Highway and N. Long Beach Road.)

Please RSVP to Rob Piscatelli at robp@becauseisaidiwould.com with your availability and we will assign jobs accordingly.

Looking forward to seeing you there!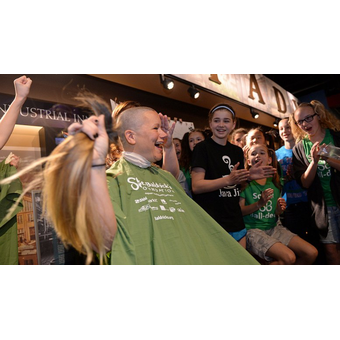 29 Quealy Pl, Rockville Centre, NY 11570, USA